…WHO IS DEMA


Dema-Supplies Ltd is in operation since 1990 and will be celebrating our 30th anniversary in 2020. We have voluntarily remained a medium-sized organization, enabling us to competitively and efficiently service all our esteemed clients accordingly.
We are the sole appointed agents for famous international brands which we sell directly to all the various sectors of our local industry. We have a totally dedicated sales team who visits all our clients throughout the island. Our offices, showroom, sales counter, warehouse, and workshop are located at Port Louis, Mauritius.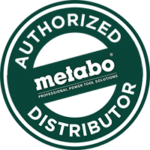 ….OUR BRANDS



Metabo offers sustainable system solutions from tools and accessories to service, delivering value today and for the future. We offer an extensive range for professional users focused on the competence areas of metal industry and metal trades, construction trades and renovation.
Restoration, renovation and modernization are essential construction tasks in the 21st century. Therefore more and more complete professional solutions are required to meet these growing demands. We have been on location and listened closely to professionals all over Europe for this very reason, and now we are better informed about what you need: reliable solutions in numerous work areas, all from one competent partner.
See More…

With Norton Clipper we are providing a one-stop shop for all cutting, drilling, grinding and sanding jobs within the building and industrial construction markets. From residential and habitat projects to large scale civil engineering ventures and everything in between – we can equip you with the safest and highest performing construction blades, machines and abrasives that not only help to improve your personal comfort but contribute to a greener environment.
Additionally, Norton Clipper boasts the widest range of diamond tools for cutting the most common surfaces: reinforced concrete, granite, tiles, stone and asphalt; as well as providing high performance machines including: masonry, floor, tile and handheld saws, core drilling equipment, floor grinders and power trowels.
Whatever your trade we can offer you safe, high quality construction blades, machines and abrasives to help you build, renovate and improve our habitat.
See More…

Fischer Fixing Systems offer you a wide range of fastening solutions from the fields of chemical resins, steel and plastics. They cover a very broad application spectrum with their standard products as well as project-based solutions and customer-specific special developments. All of these are based
on their know-how and experience gleaned during more than 60 years in anchoring technology. You can depend on it.
Customers who choose Fischer get more than just a range of secure fixing products. The goal is to ensure that they always offer customers the best solutions with real added value. In addition to innovative and outstanding products, this primarily includes user-oriented advice and benefit-oriented services. Fischer is a leading brand in which engineering experts throughout the world place their trust.
See More…

Jubilee® is an internationally registered trademark that stands for the highest quality and reliability. We have been producing hose clips and clamps since 1921 – making us the most experienced hose clamp manufacturer in the world.
We use this vast experience, together with cutting edge skills and machinery, to engineer unrivalled products. We also provide a first class service: giving expert help and advice and export globally.
See More…

Delivering the most comprehensive abrasive solutions to our customers. We will offer powerful, precise and user-friendly solutions, which will enable our customers to shape and surface-finish all types of materials, even in the most complex and challenging applications.
From advanced manufacturing systems to electric power, electronics to construction, and general do-it-yourself projects to renovations, abrasives are an integral part of reshaping your world on a daily basis. Whether it's sandpaper for sanding furniture, diamond blades for cutting concrete and stone, grinding wheels for maintaining machinery and high precision grinding equipment, or vacuum discs for restoring car bodywork, Norton helps to improve process productivity and reshape the world of abrasive solutions.
See More…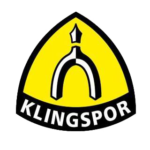 KLINGSPOR Abrasives has been around for over 125 years and continues to provide the highest quality abrasives today. The ZAR corporate office manufactures many of our products in-house so that we can oversee production, quality control and shipping. Our team of technical experts provides valuable information on our products to customers and our growing library of application videos allow you to see the quality of our products in action as well as compare to competing products.
See More…

HEYCO is highly regarded among the specialist shops as a supplier of high-quality tools. The company's new developments and product lines are an example of innovation at its best.
The aim at HEYCO is to manufacture tools to a certain stage of production in large amounts and at low cost. These tools are also available "on demand" in small batch sizes, guaranteeing a high-quality end product under any label.
See More…

FIXMAN is the leading brand in hand tools field , involving over twenty years in automotive ,industrial and Construction field FIXMAN offers a full range of over 2000 products through its distribution network, which include the storage product range (trolleys, cabinets, benches, portable storage etc.), Basic tools (pliers, wrenches,hammers ,screwdrivers, etc.) With only few years developing , Today FIXMAN has distribution all round the world .
See More…
…..CONTACT US


COME SEE US
2A Deschartres Street,
Port Louis,
Mauritius
CALL US
Tel: +230 212 6405
Fax: +230 210 7457
Email: marketing@dema.mu
FOLLOW US